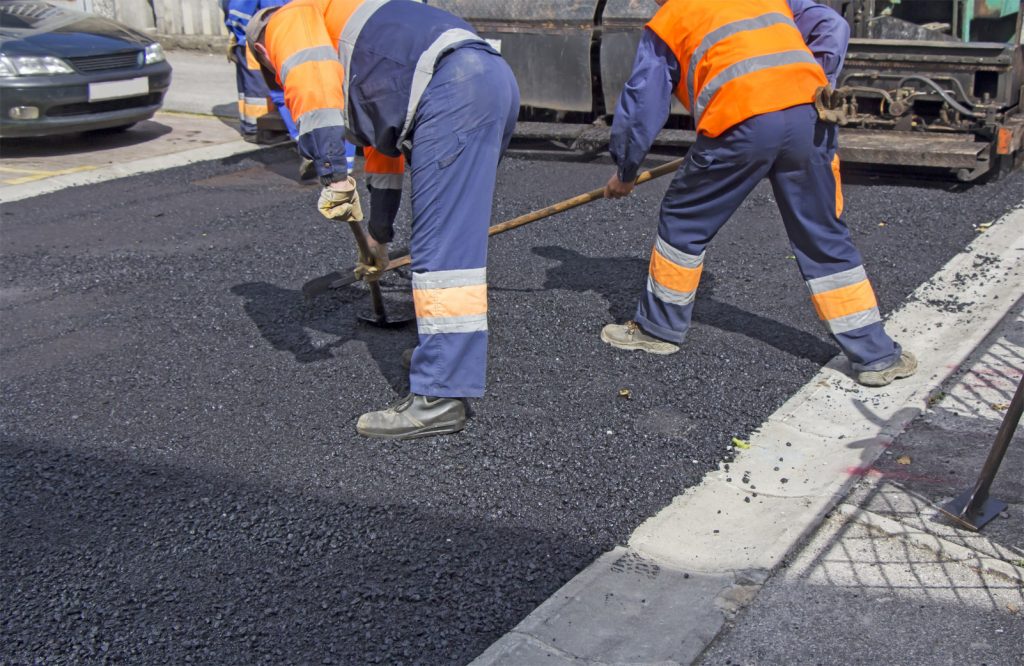 a new driveway for your home or business in the Albany area? You've come to the right place! J.H. Paving is your go-to driveway contractor and professional paving team in the Capital District. Powered by state-of-the-art equipment and the best materials in the industry, we can tackle any driveway paving project you toss our way.
Whether you need a few minor repairs, full resurfacing, or a brand-new driveway or parking lot constructed from scratch, no job is too big or too small for us. Unlike other local paving companies, we don't cut corners or compromise on the quality of our work. When you hire us for driveway paving services, you can expect perfection at every level. For example, when installing a new driveway, we establish a stable base and make sure all stone and dirt are completely level in order to avoid potential puddling. This is just one of the ways we deliver exceptional quality and precision in every job.
You won't find another team of driveway contractors with half as much work ethic and integrity as J.H. Paving. For the professional-grade driveway installation, reconstruction, and repair you need, contact our paving company today! 
Commercial Driveways and Parking Lots
Our paving services aren't limited to residential driveways for homeowners. We also provide driveway and parking lot services for local business owners. While other residential paving companies might not have the equipment or manpower to handle parking lots, J.H. Paving is 100% up to the task.
Not only can we install new parking lots, but we can also revamp your existing parking lot and make sure it's in tip-top condition. That means we can install smooth, durable speed bumps that will withstand years of endless wear and tear. We also safely and securely install metal parking lot signs that won't bend or buckle in the wind. For superior parking lot services, call a driveway contractor who truly knows what it means to deliver first-rate workmanship and professionalism: J.H. Paving.
Grading
To ensure the best possible results from your new driveway installation, J.H. Paving can perform any necessary grading services prior to paving. 
Grading may be necessary if your property is having drainage issues or you're trying to limit the amount of water runoff. By constructing a slight slope, you'll be able to control your property's water drainage and prevent your asphalt from eroding down the road. Grading is also useful for laying a solid gravel foundation for any pavement project. At J.H. Paving, we can help you reshape your property's terrain to best suit your specific needs.
For a driveway contractor with serious expertise in all areas of the asphalt paving industry, choose J.H. Paving! Our paving company's dedication to professionalism and long-lasting results can't be beat. Whether it's driveway resurfacing, repair, or new construction, we're here to help.
To schedule a consultation in Albany, Troy, Saratoga, and beyond, call or email us today!