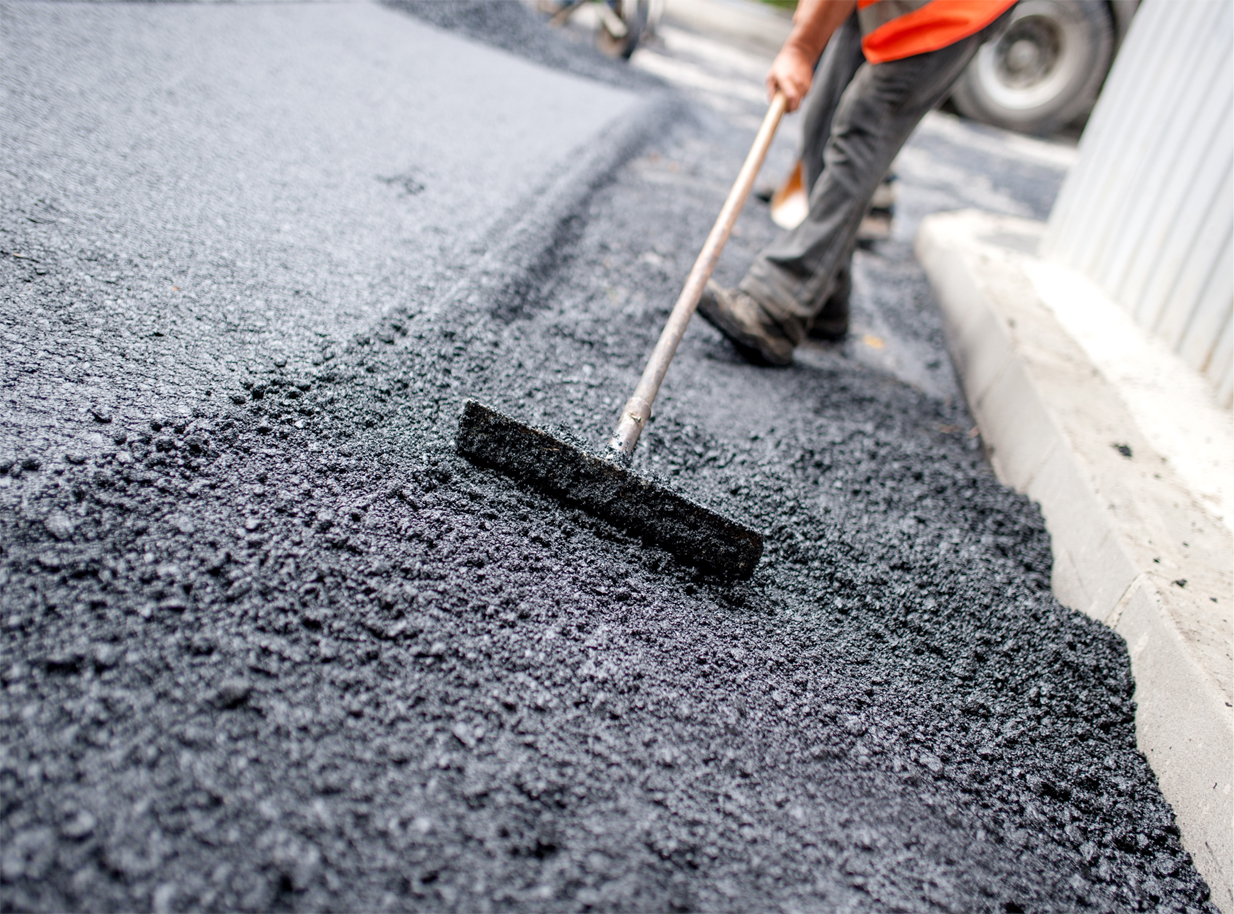 To make your driveway safer, more attractive, and longer-lasting, stay on top of important driveway repairs! When you have the contractors at J.H. Paving take care of your driveway repair issues, you'll improve the overall appearance of your property and ensure ongoing safety for vehicles and pedestrians.
So, stop putting off the driveway repairs you need! Our licensed and insured team is here in Albany to repair your asphalt driveway with precision and speed. Call now to get started!
Driveway Crack Repair
If left untreated, cracks in your driveway can lead to serious problems down the road. For instance, grass growing in the cracks of your driveway can make your property look neglected and force the cracks to widen and get worse. 
To counteract those negative effects, J.H. Paving will perform driveway crack repairs on any driveway, no matter the size.
We start by clearing your driveway of debris and hosing it down to ensure a clean working surface.
Then, our driveway contractors will close up smaller cracks with crack filler.
For larger cracks, an asphalt or concrete patch is applied and smoothed down to become flush with the driveway or parking lot's main surface.
If any of your driveway cracks are exceptionally deep, they may require additional filler to be completely sealed and protected against further damage.
For a professional asphalt crack repair that will withstand heavy use, the effects of the elements, and the change of many seasons, contact J.H. Paving today. Cracks will only grow larger with time, so stop them while they're small!
Driveway Patching and Saw Cut Repairs
Driveway potholes can cause damage to car tires and wheels and lead to severe erosion of your asphalt. Thankfully, J.H. Paving is here to provide the pothole repairs you need to protect your driveway. We do this through precise saw cut repairs and driveway patching.
What are saw cuts? Saw cutting involves the cutting of neat, straight lines in driveways to prevent or patch cracks. In preventative saw cutting, the driveway is scored to create control joints, which are placed where our driveway paving contractors predict that the driveway may eventually crack. The cracks are cut so the driveway will have space in which to contract and expand with changing temperatures and age, trading the chance of an unpredictable crack with straight, intentional saw cuts that can be patterned for a unique look.
On the other hand, J.H. Paving also performs saw cutting to repair cracks and damages already incurred on an isolated section of your driveway or parking lot. When we do this, we remove the affected area with a straight-cutting saw to ensure a smooth edge. Then, we patch it with fresh asphalt or concrete. We will make sure that the area surrounding the saw cut and the patch are level and flushed together so there is no ridge or lip where your driveway or parking lot was repaired.
For more details on saw cuts and how we can help keep your Albany-area pavement in great shape, contact us by phone or email!
Driveway Replacement Dig-Outs
What happens when your driveway is too damaged to justify driveway repair? In this case, your best option is an entire driveway dig-out and replacement from J.H. Paving.
How does it work?
First, our professional driveway contractors will dig out and haul away the pieces of your old, deteriorated driveway.
Then, we'll assess your sub-driveway ground and make sure it's stable and capable of bearing the load of your new driveway. 
We'll also determine the proper pitch for your new driveway to ensure effective drainage. 
After determining the dimensions of the new driveway, we'll level and smooth out the driveway base.
Finally, we'll lay the new driveway coats.
To find out more about our driveway dig-out and replacement process, call the driveway paving contractors at J.H. Paving today! We're proud to serve customers in Albany, Troy, Saratoga, and beyond.