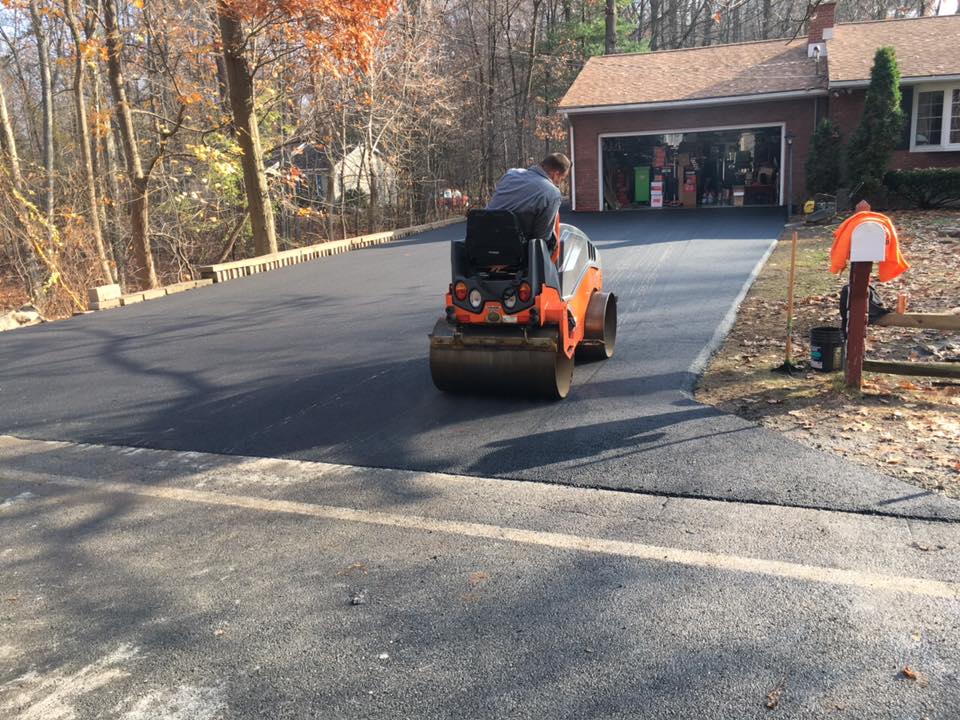 Your home's driveway is front and center, and it's usually one of the first things guests notice when they arrive. That's why your driveway's condition and appearance matter so much. And that's why you need to call the driveway contractors at J.H. Paving for help.
From sealing cracked pavement to properly installing new driveways, our driveway paving specialists are here to make sure your driveway always looks great. Regardless of what kind of driveway paving you need, we have the skills and equipment to take care of it. Proudly serving homeowners in Albany, Troy, Saratoga, and surrounding areas of the Capital District, there's no job too big or too small for our driveway paving contractors. Give us a call today! 
Paving Driveways With Excellence
J.H. Paving is a full-service asphalt paving company, which means we're equipped to handle every stage of your new driveway installation. From creating entirely new infrastructures to sealcoating existing driveways, we can do it all. Using advanced, heavy-duty machinery, our driveway contractors produce smooth, long-lasting pavement for every customer we work with.
Our professional installers take pride in their work, and it shows! Here's what our asphalt driveway paving process looks like:
First, we break solid ground and level any stubborn stones or dirt for new driveway installation. This will ensure a smooth, flat surface for your asphalt driveway paving.
Then, using a two-coat process, our driveway paving contractors will install the first layer of asphalt binder.
Finally, we lay down the smooth, black top coat, ultimately delivering you superior asphalt driveway paving results.
Our painstaking methods extend beyond new driveway installations, too. You can count on our driveway paving company for virtually any driveway-related service, including:
New driveway paving
Driveway resealing and repairs
Driveway expansions and additions
Apron extensions
And more!
At J.H. Paving, you'll receive one of the cleanest and fastest driveway paving jobs available in the Albany area. Our driveway paving contractors operate with the utmost professionalism and expertise, bringing you unmatched service and workmanship. Plus, we keep you informed every step of the way to ensure your complete satisfaction.
So, no matter what type of asphalt driveway services you need, from repairs or resurfacing to total replacement, you can count on us for the best possible results. To schedule your appointment, call now!