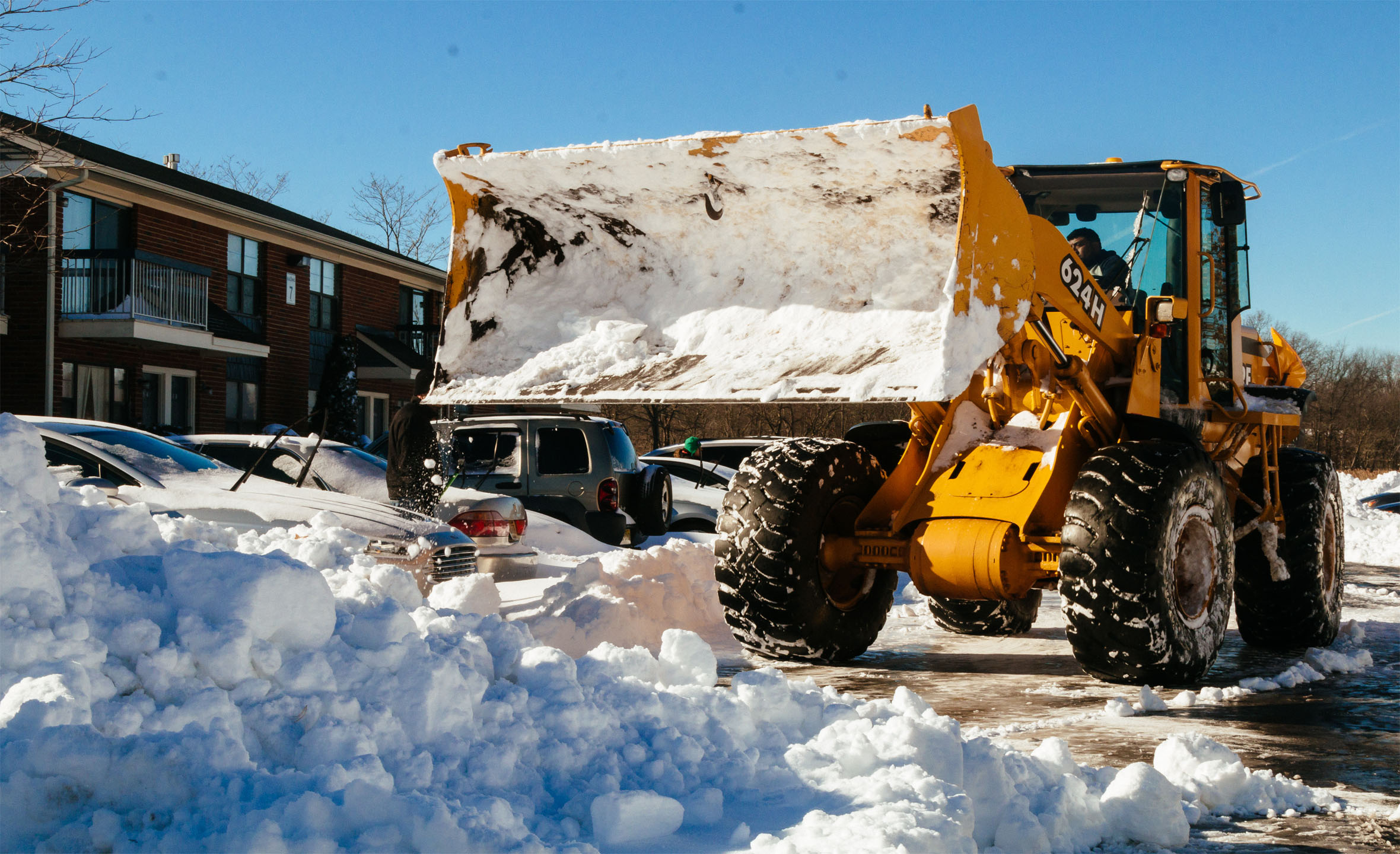 There's no denying how wonderful the first snowfall of the season is. However, anyone who's lived in Upstate New York long enough can't help but feel a twinge of dread when they see those first snowflakes. You know what's coming: several months of backaches from shoveling your driveway and countless mornings spent digging out your car… Wouldn't it be nice if all that snow were magically cleared off your property for you?
Well, thanks to J.H. Paving, it can be! In addition to our asphalt paving services, we also offer snow plowing. We'll be your dependable snow removal service in Albany, Troy, Saratoga, and beyond. Our team will be happy to help you keep snow shoveling from becoming an all-consuming chore this winter. Contact us today for more details!
Life-Saving Snow Plow Service
Providing snow plowing services for homeowners and business owners alike, we'll completely remove all the snow and ice from your driveway, parking lot, sidewalk, and other paved surfaces.
When snow is left to accumulate, it can make getting into your driveway or parking lot extremely difficult and dangerous. Don't suffer with these slippery and unsafe condition in hopes that the snow will eventually melt! Instead, turn to the snow removal service from J.H. Paving. You can rely on our crew to provide timely snow plowing services and take the chore of shoveling off your plate. By hiring us for your snow removal, you'll ensure your commercial or residential surfaces are safe for you and your customers.
Other snow removal services might be a little reckless and tear up your driveway, curbs, borders, and landscaping—but that's the opposite of what happens when you hire J.H. Paving. Our team is committed to careful, conscientious snow plowing. We go the extra mile to make certain we're plowing in the right area in order to protect your landscaping and cover the entirety of your driveway or parking lot.
Don't settle for a careless snow plowing service that might level your mailbox or plow halfway through your yard! Get the job done right with plowing snow removal from our experts.
Book Us for Snow Removal Today!
So, why spend hours toiling with numb fingertips and a sore back when there's a much easier alternative to shoveling your driveway? Stay cozy and warm inside your home while our pros provide you with expert snow removal services.
Contact us today to arrange your snow plow service for this winter! J.H. Paving is pleased to be your snow plowing service in Albany and surrounding areas of the Capital District.